Welcome to the League of the Non-Aligned
The League of the Non-Aligned - LOTNA - is a Sci-Fi social club based in London.
Join the real life chatroom! Embrace your inner geek!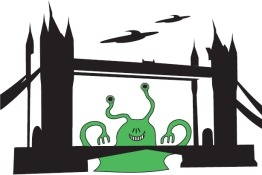 We have meetings twice a month and organise other fun geeky outings
To find out who we are and what we do please visit the about us page.
Everyone is welcome to come along but if you are under 18 you will need an adult to accompany you.
Site last updated 1 September 2017